REFURBISHED PULL-UPS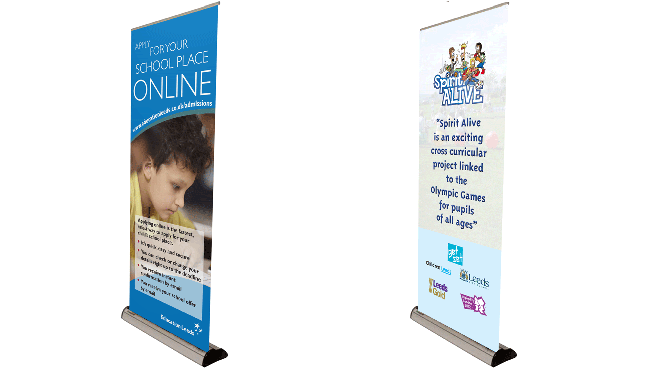 Kudu Products refurbish old pull-ups. If your existing pull-up has become out of date, perhaps because logos have altered, products or services are no longer available or you just wish to promote something new, then why not save money by recycling the old unit.
As long an the mechanism is in good working order, we will collect the old unit(free of charge from any Leeds address),then print and fit the new graphics, resulting in a recycled product for a fraction of the cost of a new one.
ONLY £75 +vat, is all you will pay for the common 800mm wide unit using supplied artwork.
This web site is intended to show only a small selection of products which may be of interest to you. If you cannot find the item you are looking for please visit the contact page, fill in the form and we will be pleased to ring or email you.