TRIALS ITEMS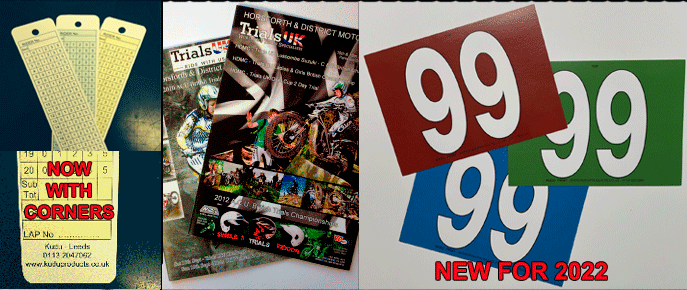 Motorcycle Trials Clubs are supplied with various items from Kudu, whether it be Super Durable Comfortable Punch cards, Programmes for events or Competition Numbers, Waterproof Observer Sheets and now ACU Signage.
These items are generally despatch within 3 working days to any UK address at cost .
TRIAL COMPETITION NUMBERS
SPEC
B & W £/100
Colour £/100
SUPER DURABLE PUNCH CARDS, 1-20 sections
WATERPROOF OBSERVER SHEETS, 1-120 RIDERS
WATERPROOF OBSERVER SHEETS, A4, 1-180 RIDERS
PERSONALISED SECTION START END MARKERS
WATERPROOF OBSERVER SHEETS
Our waterproof observer sheets in 2 sizes, printed on a synthetic paper, Either Full A4 210mm x 297mm for up to 180 riders or NOW LONG HALF AN A4, 105mm x 297mm for 1 to 120 riders and have columns for up to 5 laps , they can be used for stop permitted AND no stop trials
COVID RELATED ITEMS
Because of the Covid restrictions , some clubs are allowing rides to ride in bubbles of up to 6 riders with one of the rider in each bubble marking as they progress through the sections, We have developed 2 styles of observer card for this purpose and a 2 lap 12 section punchcard if this method is used.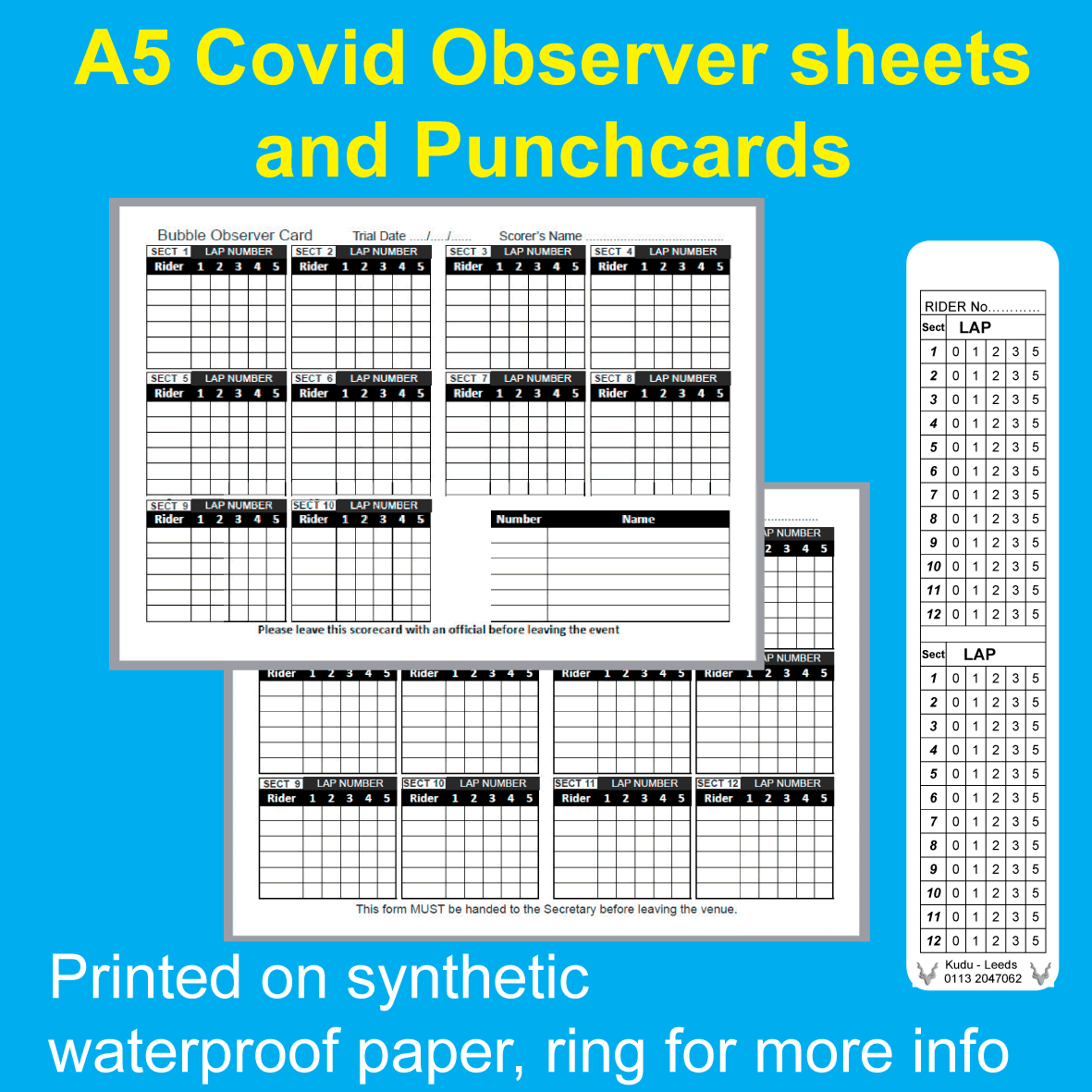 ACU SIZED WARNING BANNER
At the entrances to every Motorcyle Trial, the organising Club should display one of these signs. We supply these as an eyeletted banner, with tidy device (rubber band) or corex board of the official size of 29" x 20"
for only £10 +vat + delivery if required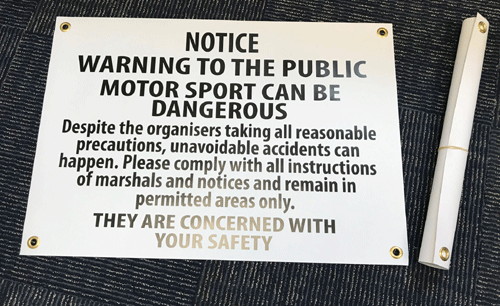 We still supply a wide variety of trophies which can be seen if you visit here

If you would like us to contact you ,please fill in the contact page and we will be pleased to ring or email you.
Periodically we will post or email information about our products, any prices contained within that information is only valid for 30days from the date sent unless otherwise agreed.

Prices quoted are excluding Vat and carriage.